How did this woman, illiterate and penniless, become a millionaire?
From Yavatmal to the dizzy heights of London: Vivek Deshpande recounts the life of Aajibai Banarase
25, Hoop Lane, London. July 29, 1953. A middle-aged, illiterate Maharashtrian woman, clad in a traditional nine-yard saree, with a big kumkum on her forehead, puts her thumb impression on a rent contract paper as her two daughters watch helplessly from a distance. How could she, with not a penny to her name, even think of acquiring a house? But, driven out of home by her step-sons, she's the last person to listen to such logic. There's just no stopping her.
Her daughters, though, needn't have feared. Within the the next three years, she had purchased two more houses, on London's Woodstock Road and Dollis Road. Another few years down, she acquired 12 buildings, a fleet of cars and entered the bracket of multi-millionaires in Britain who paid 'supertax.' Not just that. Whenever they visited England, India's 'who's who' made it a point to visit her, and her Hoop Lane residence became an important pit stop for those who aspired to be part of the Indian culturati in the UK. When she passed away in 1983, most of the London dailies carried obituaries, hailing her as a 'prominent Hindu'.
In the new millennium, byte-friendly Indians have struck it big the world over. But success is also Aajibai Banarase's story, set 50 years ago. Illiterate. Abandoned. Penniless. And a self-made multi-millionaire.
Aajibai, among others, laid the foundation for the coming of age of the Indian diaspora. Ironically enough, where Gururaj Deshpande and Azim Premji hit frequent headlines, no one remembers Aajibai. Today, the only authentic source of information on her is a beautiful compilation of her extraordinary life story, Kahani Londonchya Aajibaichi (The Story Of A Grandmother From London), by well-known Marathi author Sarojini Vaidya.
If all the connotations of the word 'fantastic' come into play anywhere, it is in the stranger-than-fiction story of this woman from Choundi, a sleepy village tucked deep in the Yavatmal district of Maharashtra. From the first breath she drew, to her intuition and acumen that made her a hugely successful entrepreneur in England, Aajibai's story is a truly inspiring, one that warms the heart. With little else but reserves of grit and determination, Aajibai consistently turned adversity into triumph, and by the time she died, had carved a significant niche for herself.
The second daughter of a farmer, Radhabai (her real name) Dahake was married to Tulshiram Dehenkar from Yavatmal at a very early age. She bore him five daughters, but no sons. Her mother-in-law, commonly known in Yavatmal as 'Fulwali Buddhi' did not take to this 'fault' too well, and Radhabai suffered a lot of ill-treatment at the hands of her husband's family. Finally, the couple was ostracised from the family.
Aajibai with the Archbishop of Canterbury, Dr Ramsay
Unable to survive this blow, Tulshiram died, leaving Radhabai, then 33, to fend for herself and her five daughters — Shanta, Vatsala, Kausalya, Kala and Kamala. But through the darkness, a light was shining, though it would be a long while before Radhabai was able to reach it. In 1945, the 35-year-old widow was coaxed into marrying Sitarampant Banarase, a man 20 years her senior, who had just returned from London where his two sons, Vitthal and Pandurang, ran flourishing businesses. Tired of poverty and worried about her daughters' future, Radhabai agreed. Three of her daughters were already married; Kala and Kamala were still too young.
Sitarampant refused to take in Radhabai's two youngest daughters and in 1947, he forced her leave them behind when they moved to London. The helpless Radhabai had little choice but to accompany her husband to an alien country; the two girls were left in the care of her eldest daughter.
In her husband's London home, only hostility awaited Radhabai. She was reduced to becoming a house-help at the lodging and boarding facility run by Sitarampant's daughters-in-law for Indian students and residents. It was here that people started calling her Aajibai, a name that stayed with her for the rest of her life. However, Aajibai has a lot — her entire wealth, in fact — to be thankful for this tough phase in her life.
While working, she learned the intricacies of running a lodging and boarding business. At the time, she could hardly have imagined that one day, she would become the most famous name in the business.
Sitarampant died in June 1950. The marriage was never a happy one. Aajibai repeatedly pleaded to see her daughters, a request which caused much discord between the two. But if things were tough before, they now became worse. Her step-sons were intent on sending her back to India. But by now, Aajibai was toying with the idea of running a boarding facility of her own. Kala and Kamala were also brought to London immediately after her husband's death, with no small help from her step-sons' wives. For two more years, she helped out at her step-son Pandurang's boarding business at 174, Golder's Green residence.
Then, one day, Pandurang gave her the ultimatum: ''I have bought your tickets to India,'' he told her. Aajibai, instead of giving in, put her foot down. She refused to return to India. It was an unthinkably daring decision for a rural woman from India, one who couldn't even speak chaste Marathi, to stay back on foreign soil, with no one to bank upon and little money.
But crisis has a way of bringing out the best in people and Aajibai's tale stands testimony to it. A soothsayer's prediction that she would one day scale the peak of success was to come true. She went to a well-known house agent and told him that she wanted to buy a home, but could pay only later. Fate favoured her, and the agent agreed, on the condition that she make a six-month payment in advance. This she managed with the help of a few boarders at Pandurang's guest house. Aajibai moved into 25, Hoop Lane with her daughters and the boarders who had helped her. Overwhelmed at the change, Aajibai humbly bowed her head in prayer, with folded hands and tears in her eyes, before a portrait of Saibaba.
Aajibai's culinary skills stood her in good stead. Her clientele grew to an unmanageable extent. From 6am to 10pm, sometimes even longer, people thronged the boarding house to taste her dishes. Her affectionate nature and simplicity charmed customers. Money, buildings and cars soon followed.
Aajibai's meagre knowledge of English didn't dampen her spirits. She struck the right chord with shopkeepers, who often offered to carry her packs for her. Of course, life was still tough. Curious, often contemptuous, glances became a way of life for her. Sometimes, taking advantage of her illiteracy, the unscrupulous would cheat her. But on realising that she had been tricked, Aajibai wouldn't hesitate to let out a string of the choicest Hindi abuses. No wonder My Fair Lady was her favourite film. ''I don't understand it, but I like it because it is the story of a woman like me,'' she would say.
Aajibai's clientele grew. Her affectionate nature charmed customers. Money, buildings and cars soon followed.
Aajibai's Hoop Lane residence became a famous rendezvous for Indians in London. Bored of English food, politicians, diplomats, litterateurs, artists and sportsmen would come to savour her Indian cuisine. Aajibai developed personal contacts with many of them. During Ganapati puja and other religious festivals, 25, Hoop Lane turned into a cultural centre of sorts. From 1960 to 1973, she served as the vice president and president of the Maharashtra Mandal, and was also elected to the presidentship of the India Cultural Centre.
In 1965, Aajibai completed her dream project — a Sai temple at her residence. It was the first Hindu temple in Europe. From the Indian cricket team and Indian High Commissioners in London to the Archbishop of Canterbury, people of eminence visited her house . Indira Gandhi praised her as a 'self-made woman'. Vijayalaxmi Pandit, Yashwantrao Chavan, famous litterateur Pu La Deshpande and Acharya Atre, the Shankaracharyas of different pithas, Swami Chinmayanand, Swami Prabhupad, Hridaynath Mangeshkar, Bhimsen Joshi, — the list of her admirers and visitors was endless. Fame and fortune only brought out the philanthropist in Aajibai. She had a huge well dug in her native Choundi, which had been parched by drought, and also built a Saibaba temple there. Her family — including daughters, their families and other distant relatives — were brought to London so that they too had a chance at a better life. Only Kausala's husband refused to send her to London, a fact that always saddened Aajibai
____
_________________________________________________________________________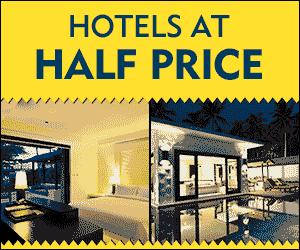 *
Divorce after 35 years !*- Very nice story
An elderly man in Mumbai calls his son in New York and says,
'I hate to ruin your day son,
but I have to tell you that your mother and I are getting a divorce;
35 years of marriage...and that much misery is enough!'
'Dad, what are you talking about?' the son screams.
'We can't stand the sight of each other any longer,' the old man says.
'We're sick of each other,
and I'm sick of talking about this,
so you call your sister in Hong Kong and tell her!'
Frantic, the son calls his sister, who explodes on the phone.
'Like heck they're getting divorced,' she shouts, 'I'll take care of this.'
She calls Mumbai immediately,
and screams at the old man,
'You are not getting divorced.
Don't do a single thing until I get there.
I'm calling my brother back,
and we'll both be there tomorrow.
Until then , don't do a thing,
DO YOU HEAR??' and she hangs up.
The old man hangs up his phone and turns to his wife.
'Okay', he says,
'It's all set.
They're both coming for our anniversary and paying their own airfare!!'
*MORAL:*
No man / woman is busy in this world all 365 days.
The sky is not going to fall down if you take few days LEAVE to make your parents or friends happy.
Always Remember Charlie Chaplin's 3 Heart touching statements:-
1st-
Nothing is permanent in this world,
not even our Troubles..
2nd-
I like walking in the rain,
because nobody can see my tears..
And
3rd MOST IMP-
the most wasted day in life, is the day,
in which we have not laughed..
So Keep Smiling and Pass it to everyone whom you want to see smiling...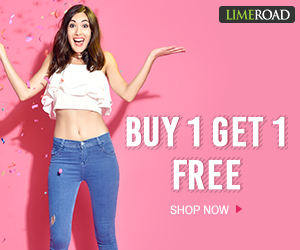 At the point of death, a man, Tom Smith, called his children and he advised them to follow his footsteps so that they can have peace of mind in all that they do..
His daughter, Sara, said,
"Daddy, its unfortunate you are dying without a penny in your bank..
Other fathers' that you tag as being corrupt, thieves of public funds left houses and properties for their children; even this house we live in is a rented apartment..
Sorry, I can't emulate you, just go, let's chart our own course..
Few moments later, their father gave up the spirit..
Three years later, Sara went for an interview in a multinational company..
At interview the Chairman of the committee asked,
"Which Smith are you..??"
Sara replied,
"I am Sara Smith. My Dad Tom Smith is now late.."
Chairman cuts in,
"O my God, you are Tom Smith's daughter..?"
He turned to the other members and said,
"This Smith man was the one that signed my membership form into the Institute of Administrators and his recommendation earned me where I am today. He did all these free. I didn't even know his address, he never knew me. He just did it for me.."
He turned to Sara,
"I have no questions for you, consider yourself as having gotten this job, come tomorrow, your letter will be waiting for you.."
Sara Smith became the Corporate Affairs Manager of the company with two Cars with Drivers, A duplex attached to the office, and a salary of 114,523.92€ per month excluding allowances and other costs..
After two years of working in the company, the MD of the company came from America to announce his intention to resign and needed a replacement. A personality with high integrity was sought after, again the company's Consultant nominated Sara Smith..
In an interview, she was asked the secret of her success,,
With tears, she replied, "My Daddy paved these ways for me. It was after he died that I knew that he was financially poor but stinkingly rich in integrity, discipline and honesty".
She was asked again, why she is weeping since she is no longer a kid as to miss her dad still after a long time..
She replied, "At the point of death, I insulted my dad for being an honest man of integrity. I hope he will forgive me in his grave now. I didn't work for all these, he did it for me to just walk in".
So, finally she was asked, "Will you follow your father's foot steps as he requested ?"
And her simple answer was, "l now adore the man, I have a big picture of him in my living room and at the entrance of my house. He deserves whatever I have after God".
Are you like Tom Smith..?
It pays to build a name, the reward doesn't come quickly but it will come however long it may take and it lasts longer..
Integrity, discipline, self control and fear of God makes a man wealthy, not the fat bank account..
Leave a good heritage for your children..
_____________________________________________________________________________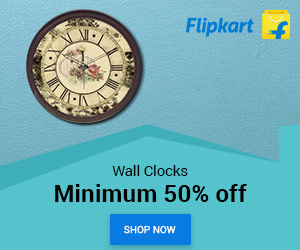 Dilemma ?
A perfect example for the dilemma we often face in any decision making.
A group of children were playing near two railway tracks, one still in use while the other not.
Only one child played on the unused track, the rest on the operational track.
A train is coming, and you are just beside the track interchange. You can make the train change its course to the unused track and save most of the kids.
However, that would also mean the lone child playing by the unused track would be sacrificed.
Or would you rather let the train go its way?
Let's take a pause to think what kind of decision we could make................
have u thought enough !!!!
Most people might choose to divert the course of the train, and sacrifice only one child. Save most of the children at the expense of only one child was rational decision most people would make, morally and emotionally.
But, have you ever thought that the child chose to play on the unused track had in fact made the right decision to play at a safe place?
Nevertheless, he had to be sacrificed because of his ignorant friends who chose to play where the danger was.
This kind of dilemma happens around us everyday. In the office, community, in politics and especially in a democratic society, the RIGHT is often sacrificed for the interest of the majority, no matter how foolish or ignorant the majority are, and how far-sighted and knowledgeable the wise are.
The great critic Leo Velski Julian who told the story said he would not try to change the course of the train because he believed that the kids playing on the operational track were aware that the track was still in use, and that they would run away when they hear the train's sirens.
Now, If the train was diverted, that lone child would definitely die because he never expects that a train could come over on the unused track!
Further, that track was not in use probably because it was not safe. If the train was diverted to such a track, we may put the lives of all passengers on board at stake! And in our attempt to save few kids thinking that the train may run over them, we might end up sacrificing hundreds of people.
While we are all aware that life is full of tough decisions that need to be made, we may not realize that hasty decision may not always be the right one.
"What's Right isn't always popular..
and what's popular isn't always Right."
_____________________________________________________________________________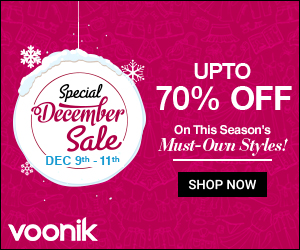 *HAPPINESS LIES WITHIN YOU !!
After years of hard & dedicated service to his Company, Rahul was being appointed at an elegant reception as the new Director.
It was a small function where his wife Anita , a Home Executive & some of the wives of the other persons in top management were also present.
In an adjacent room, Ann, the wife of the CEO of the Company, asked Rahul's wife a very odd & usual question; "Does your husband make you happy?"
The husband, Rahul, who at that moment was not at her side, but was sufficiently near to hear the question, paid attention to the conversation, sitting up slightly, feeling secure, even filling his chest lightly in pride & hope, would definitely not publically lower or degrade her husband, would answer affirmatively, since she had always been there for him during their marriage and generally in life.
Nevertheless, to both his & the others' surprise, she replied simply; "No, no he doesn't make me happy…"
The room became uncomfortably silent, as if everyone were listening to the spouse's response. There was a sudden coldness in the air. The husband was petrified. A frown appeared on his face.
He couldn't believe what his wife was saying, especially at such an important occasion for him.
To the amazement of her husband & of everyone!
Anita sat up firmly & explained in a modest but stern tone to the other wives who were present; "No, he doesn't make me happy… I AM HAPPY. The fact that I am happy or not doesn't depend on him, but on me. GOD has granted each of us intellect & discretion to reason, interpret & decide. GOD made me the person upon which my happiness depends.
I make the choice to be happy in each situation & in each moment of my life.
If my happiness were to depend on other people, on other things or circumstances on the face of this earth, I would be in serious trouble!
Over my life I have learned a couple of things: I decide to be happy & the rest is a matter of 'experiences or circumstances' like helping, understanding, accepting, listening, consoling & with my spouse, I have lived & practiced this many times.
Honestly true happiness lies in being content!"
Relieved & reassured, a smile was clearly noticed on Rahul's face.
Happiness will always be found in contentment, forgiveness & in loving ourselves & others.
To truly love is difficult, it is to forgive unconditionally, to live, to take the "experiences or circumstances" as they are, facing them together & being happy with conviction.
There are those who say I cannot be happy :
· Because I am sick.
· Because I have no money.
· Because it's too cold.
· Because they insulted me.
· Because someone stopped loving me.
· Because someone didn't appreciate me.
But what they don't know is that they can be happy even though sick, whether it is too hot, whether they have money or not, whether someone has insulted them, or someone didn't love or hasn't valued them.
Being Happy is an attitude about life & each one of us must decide!
Being Happy, depends on us!
It Depends on Me.
I fall. I rise. I make mistakes. I live. I learn. I've been hurt but I'm alive. I'm human. I'm not perfect but I'm Thankful.
_________________________________________________________________________________
50 paisa to 2 lakhs a day. Rags to Riches story.
If taken positively, every struggle contains the the seed of growth and opportunity. The Struggle is when you refuse to give up and keep taking consistent actions amidst odds and hurdles, regardless of failures and disappointments. Patricia Narayan, the winner of this year's 'Ficci - Woman Entrepreneur of the Year' award, is a burning example of how to take advantages of hard times instead of being used and controlled by them and how to evolve through difficulties that lead you to the road of accomplishment – from battling against helplessness, getting rid of failed marriage and drug addict and abusive husband, and taking care of two small kids, she not only managed to pursue he passion but also laid the foundation of success on it by establishing the chain of restaurants.
Patricia Narayan's journey started when she entered the threshold of a complete failed marriage with the person of her own choice who belonged to a Brahmin family. It was considerably troublesome issue for a very conservative Christian family to accept it. Unfortunately, she couldn't cope up with drug addict and abusive husband who would beat her often. She was left with two choices –either to die with two small kids or fight her own battle as her father denied to help her in anyway. She started making pickles, jams and squashes at home. Her endeavor was successful and soon she found herself to be economically independent. Her first step of becoming of an entrepreneur was when she decided to sell bajjis, cutlets, samosas, fresh juice, coffee and tea Marina beach. On her first day, she could only manage to sell one cup of coffee for fifty paise. However, her progress was briefly stopped by the death of her newlywed daughter Sandheepa. Two years later, she returned to the business and opened her restaurant after her daughter's name. Her success wasn't a magic or miracle that happened overnight, it actually took her 30 years to be a successful entrepreneur.
Life Lessons
Success isn't a status or possession that stays with you for lifetime, or a permanent stoppage of an accomplishment, it is rather a constant journey where you have to maintain your consistency by putting your strength, potential, determination, and dedication in the service of your vision irrespective of odd and hostile circumstances, time and hurdles, which you call struggle. Struggle makes us mature to retain the success for a long time.
Pain is an inevitable part of life and it must not stop us from moving forward as 'moving is life' and 'still is dead.Patricia Narayan's journey was briefly halted by her daughter's death but it did not take permanently pause.
To be a successful entrepreneur, you don't have to be highly educated (as degree doesn't always ensure success). All you need is a genuine desire to trust your vision to accomplish your dream anyway and anyhow, determination to create opportunity out of adversity, honesty towards consistency on the rough way of destiny and patience to reach it and taste it.
Patricia Narayan's rags to riches story will inspire millions of women to break free of abusive relationships and take the first step towards turning their lives in positive direction
Limaye Vijay
28 August 2016
_______________________________________________________________
INFOSYS'S STORY
Infosys was started with Wife sudha Murthy's savings of Rs 10,000. She was reluctant to give her savings bcoz no one had ever dared to do busines in her family in the past!
In 2004, Within 10 years of Infosys becoming public company in 1993, on the stock exchange It had created 20,000 millionaire in rupee terms & 200 millionaire in dollar terms via ESOP ( employee stock options)
Infosys in 1981 was second attempt of Narayan Murthy in entrepreneurship! 6 years back he had failed at his first attempt, Softronics, focusing on domestic market!
After failing in his own business, Murthy started working at Patni computers for next 6 years. From Patni he made a team of mutually exclusive n collectively exhaustive team to launch his new venture focusing on international market!
Murthy was 35 year old when he started Infosys!
Most people who joined Murthy were Brahmins who were not happy with lala style marwari culture of Patni owners! And they believed in Murthy as a leader, Murthy was genuinely interested in creating world class professional software company!
Except Murthy all 6 people who joined Murthy were sent abroad to earn n save money to gather more initial capital as well as to get orders while working aborad!
Sudha Murthy used to keep children n used to cook when wives of other founders went for work! Sudha herself is Computer science prof at IIsc Bangalore!
For 3 years since 1981, Murthy had to visit Delhi 50 times just to get the permission to import computers! He had no money to take a flight. He travelled by trains n lived in cheapest hotels outside Delhi railways station!
Infosys turnover was just Rs 10 crore in 1990 and company was hardly making any profits so Other 6 founders wanted to sell Infosys back then, meeting was called for it,
When Murthy said he is ready to buyout all the partners if they wanted to get out of Infosys, partners took a deep breath and agreed to hold on for a while!
Patience of Narayan Murthy n trust of partners in Murthy's leadership n value system paid off when liberalisation policy was introduced in 1991.
Within a decade, Infosys became a poster boy for India's success! Murthy became the brand ambassador for generating 100 ℅ white ka income & yet turning a billionaire so soon
Poor teacher's son who could not study at IIT bcoz of his financial status later created 3 lac crore World class company. One fine morning at a breakfast table of his engineering college, one guest who had knowledge of computers in America told him that IT is the next big thing! He has never forgotten the advise!
Murthy had gone to ask for sudha's hand wearing a red shirt n told her dad that he is a communist n would open an old age home for a living. Her dad rejected. Sudha kept seeing him bcoz she was stuck between her love n dad! Not only that but she kept paying expenses everytime they went for dinner or for movie! ( Sudha used to keep an account everytime she was lending Murthy)
Murthy proposed saying you can get anyone u want but wil you please marry me?? Later they got married spending Rs 800 in total.
Murthy cleans his own toilet n gives off to drivers on Sundays. But problem is he doesn't know driving so he has to travel by bus. Sudha has to wash dishes bcoz she gives off to her maid on Sundays.
So often sudha has to borrow money from her driver to buy flowers on visiting someone because couple hardly keeps money in the pocket!
Sudha has helped create few thousand small libraries in India.